Heat, sun, humidity… in summer, the skin is exposed to new atmospheric factors and its needs change accordingly. Adapting our beauty routine is therefore crucial to preserve the skin's radiance and prevent premature skin aging. How to take care of your skin during the summer season? Follow this guide!
DIFFERENT SEASONS MEAN DIFFERENT NEEDS
---
With extreme cold, wind, heat, humidity, and intense sun, each season our skin is exposed to different climatic changes. In summer with heat and perspiration, our bodies try to counter water loss by liquefying the sebum it produces. This explains why during the summer, dry skin tends to become more comfortable and combination skin tends to be oilier. The skin is also covered with small sweat glands whose surface hydrolipidic film is enriched with heat and perspiration. The result? The skin shines and the pores dilate. The skin's needs change, which is why it's necessary to adapt one's skincare routine.
A BEAUTY ROUTINE FOR SUMMER
---
1-Cleanse
Sweat, more fluid sebum, pollution and sunscreen, a good cleansing is necessary at the end of the day to get rid of all impurities that can cause inflammatory reactions and lead to premature skin aging. A gentle foaming cleanser is ideal to eliminate excess oil from the skin while preserving its natural moisture. If you usually remove your makeup with micellar water, top it off with a light, PH-balanced cleanser before rinsing well with warm water.
SkinCeuticals Soothing Cleanser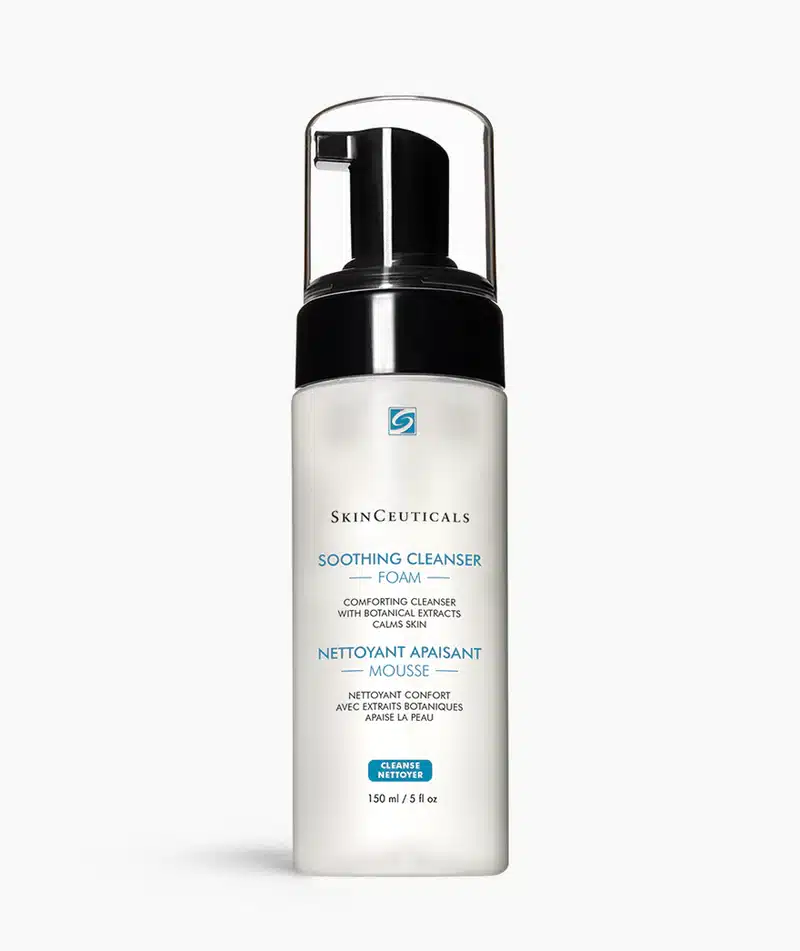 2- Exfoliate
Exfoliating your skin helps remove dead skin cells that dull your complexion, but also helps you get an even tan and make it last longer. Exfoliating also helps the skin penetrate skincare products and sunscreens. In summer, exfoliating once a week is enough to remove sebum and other impurities that can block pores. After cleansing, and before applying your cream, apply a small amount of product and make small circular movements on your skin, moving towards the outside of the face. Make sure not to press too hard and avoid the area around the eyes.
Functionalab Micro Pearls Exfoliator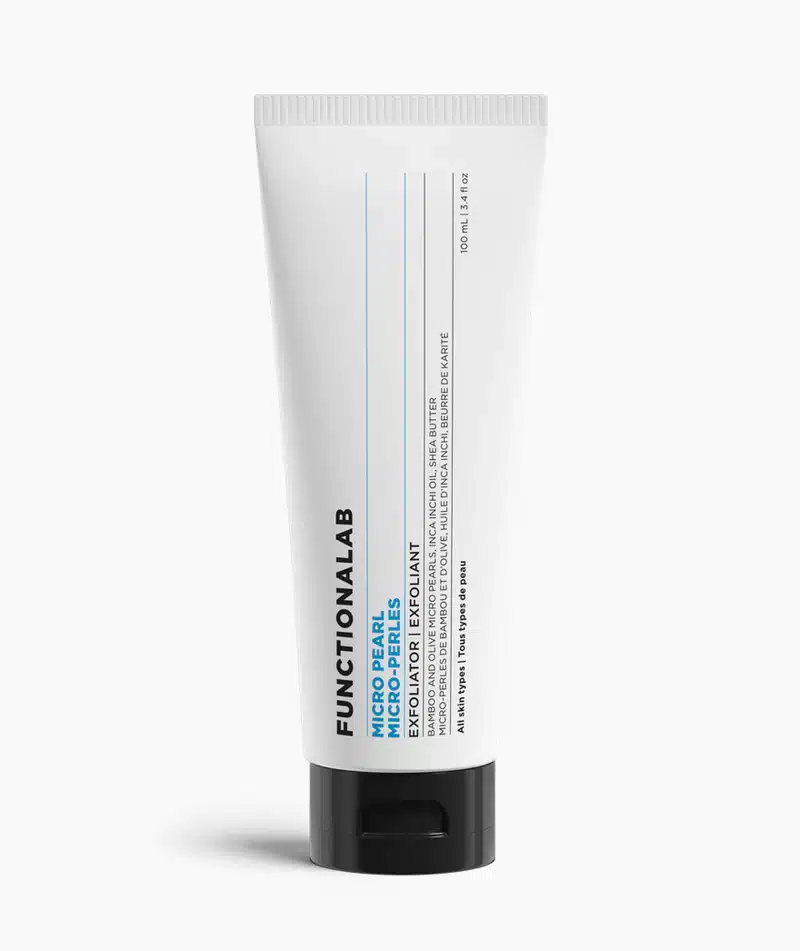 SkinCeuticals Micro-exfoliating Scrub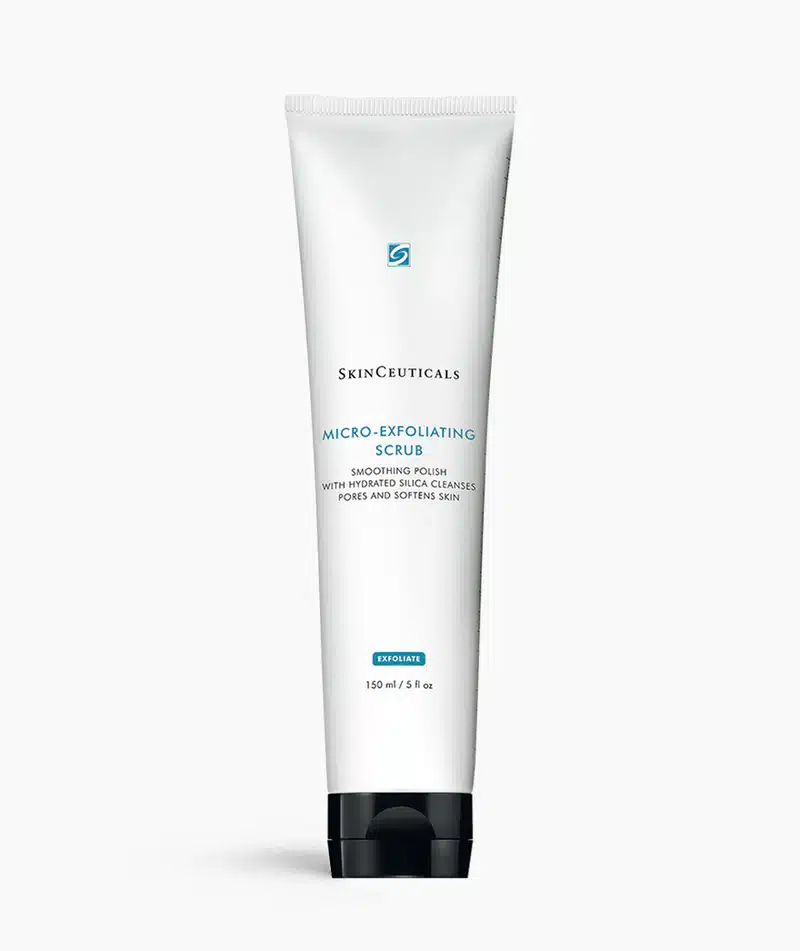 3-Hydrate
In the summer, with the heat, fluid sebum and sweating, it may seem like your skin doesn't need moisturizer, but that's just an impression! To meet your skin's new needs, swap your rich creams for lighter ones that will retain moisture in your skin.
Combination or oily skin
When skin loses water (perspiration), it compensates by producing more sebum. That's why moisturizing is necessary even for combination or oily skin to avoid making the problem worse. In summer, turn to gel textures or serums with moisturizing properties to be used alone.
SkinCeuticals H.A. Intensifier
Normal to dry skin
Avoid rich formulas that may block the evaporation of sweat. Opt for fluid moisturizers that will be quickly absorbed by the skin and help preserve its hydrolipidic barrier.
Functionalab Youth Solution anti-aging Cream
A little extra
Apply a moisturizing mask once or twice a week. Depending on your skin type, prevent your skin from becoming dehydrated. If you don't have time, consider applying it in the morning after cleansing your face and leaving it on while drinking your coffee. In just a few minutes, your skin will feel the benefits and look plumped up.
4-Protect
On the first days of good weather, the idea of basking in the sun is very tempting. However, since your skin is not used to being exposed to the UV rays, you risk damaging it unnecessarily. A few basic rules will allow you to enjoy the benefits of the sun while protecting your skin from oxidative stress. First, avoid exposure between 11 am and 3 pm when the sun's rays are the strongest. Apply a broad-spectrum sunscreen with at least SPF 30 thirty minutes before going out in the sun and reapply it every two hours or after sweating or swimming. Clouds are covering the blue sky, but they block only 20% of UV rays. Sunscreen is also necessary on cloudy days! Which sunscreen should you choose? The one you're going to wear! With so many choices available, it's all about finding the one you'll enjoy using in terms of texture, smell, and finish on your skin. Some have the power to mattify combination to oily skin, others are tinted to give a healthy glow and mineral screens are well tolerated by sensitive skin; the choice is yours! Knowing that 90% of skin aging is caused by UV rays and that regular use of sunscreen can reduce the risk of skin cancer by 40%, don't hesitate to use it!
Functionalab Mineral Sunscreen SPF 50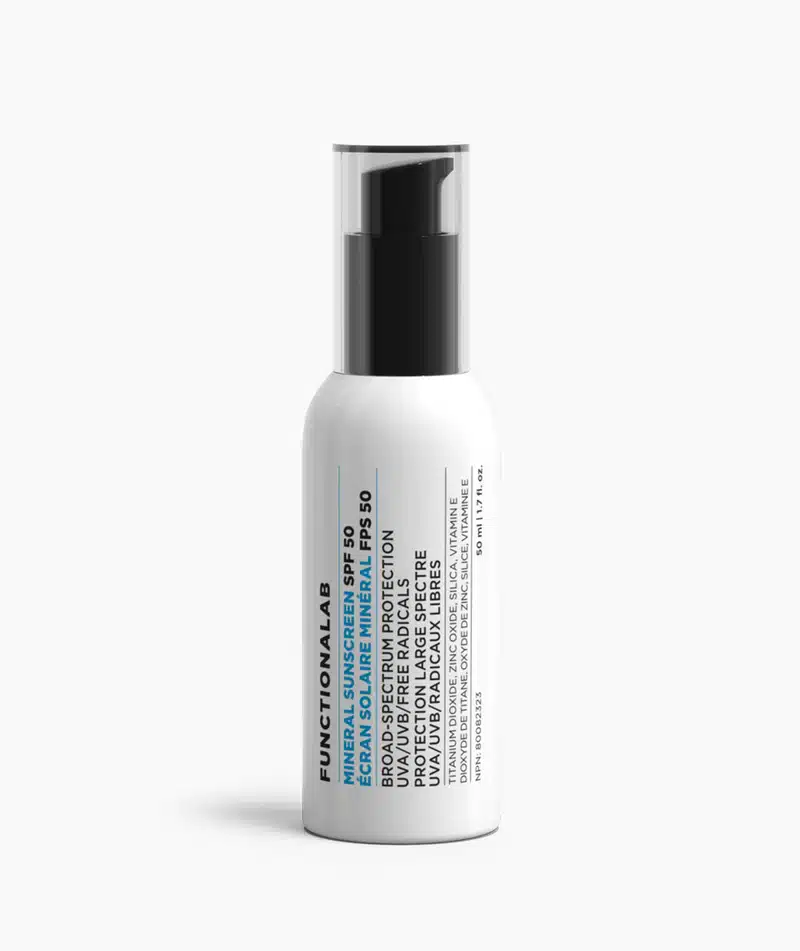 SkinCeuticals Physical Matte UV defense SPF 50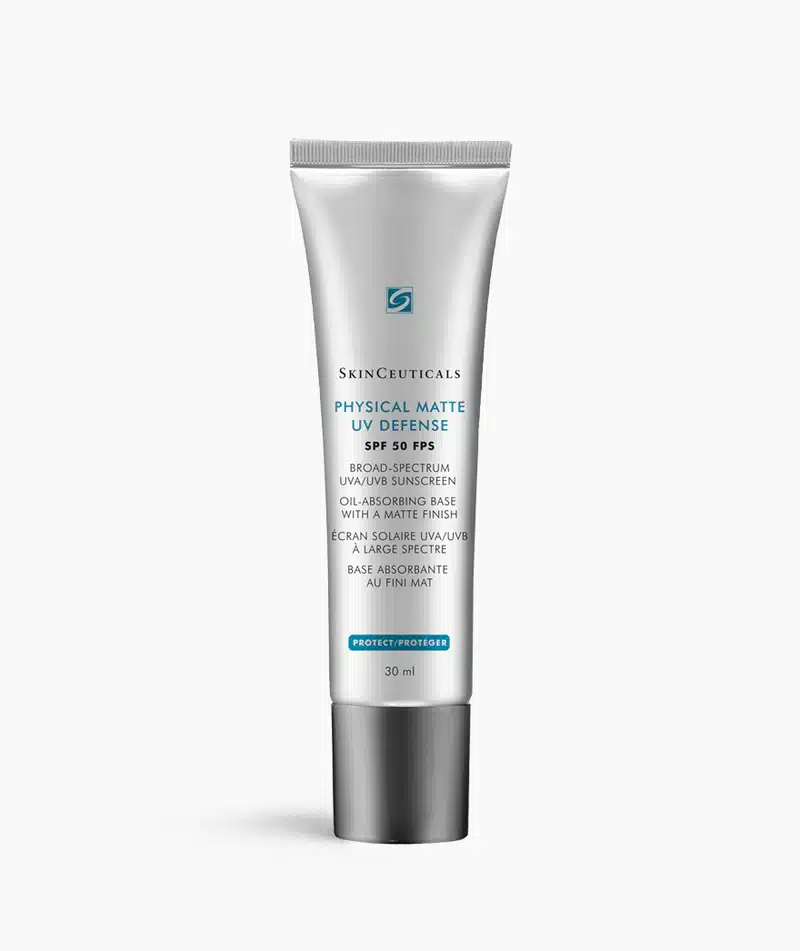 Colorescience SPF 50 mineral powder sunscreen
Strengthen your armour
Did you know that even the best sunscreens only protect skin from 55% of free radicals from UVA? While sunscreen provides protection on the skin's surface, antioxidants work from the inside by neutralizing free radicals in the skin. When used together, antioxidants and broad-spectrum sunscreens offer more complete protection against visible aging caused by environmental aggressors.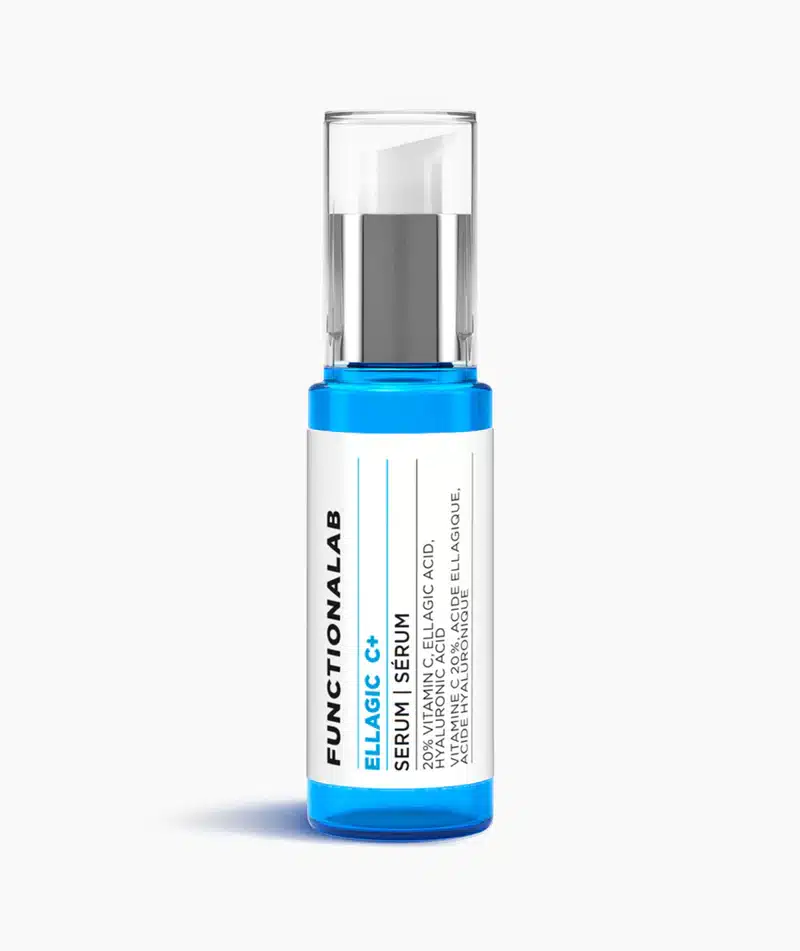 Save it until fall
---
Some molecules increase the skin's sensitivity to the sun and can cause spots, irritation and even burns. This is the case with several essential oils found in many faces and body care products. It's important to pay attention to the list of ingredients and ask a specialist if you have any doubts before using them. Fruit acids (glycolic, lactic, citric…) are used to lighten the skin and exfoliate it, making the corneal layer more vulnerable. They should not be used when exposed to the sun. Finally, retinol is a powerful and ultra-effective ingredient for smoothing the skin, brightening the complexion, and fighting wrinkles by stimulating the production of collagen and elastin. Since it sensitizes the epidermis and makes it more vulnerable to UV stress, its use in summer is not recommended. We, therefore, put aside skincare products that contain it until the fall or turn to gentler options such as rose extract or bakuchiol, in combination with a sunscreen.
FACE TREATMENT: WHY DO IT AT THE CHANGE OF SEASON?
---
The skin is a body organ in its own right, and its health depends on how well you take care of it. Exposed to external aggressions such as cold, wind, sun, humidity, and temperature variations, it is put to the test each season. Facials activate cell renewal, a key element for healthy skin, and help strengthen its defences and limit the damage associated with external aggressions. Summer and winter climates particularly affect the health of the skin and after these seasons, the skin is especially in need of care. If your budget does not allow you to afford treatment at each change of season, spring and fall are the best times to do it to ensure healthy skin.
DON'T NEGLECT YOUR BODY SKIN
---
If the skin on the face needs special care in summer, this is also the case for the skin on our body, which is more exposed to external aggressions that can weaken it. We, therefore, protect it from the sun with a sunscreen offering broad-spectrum protection of at least SPF 30 and reapply it every two hours. Just like the face, we take care of the skin on our body with mild soap and warm water to get rid of impurities and sunscreen at the end of the day. Weekly exfoliation will allow you to have a more uniform tan and smoother skin. Finally, the application of a moisturizer is necessary to nourish the epidermis and preserve the hydrolipidic barrier.
Functionalab Retexturing Body Cream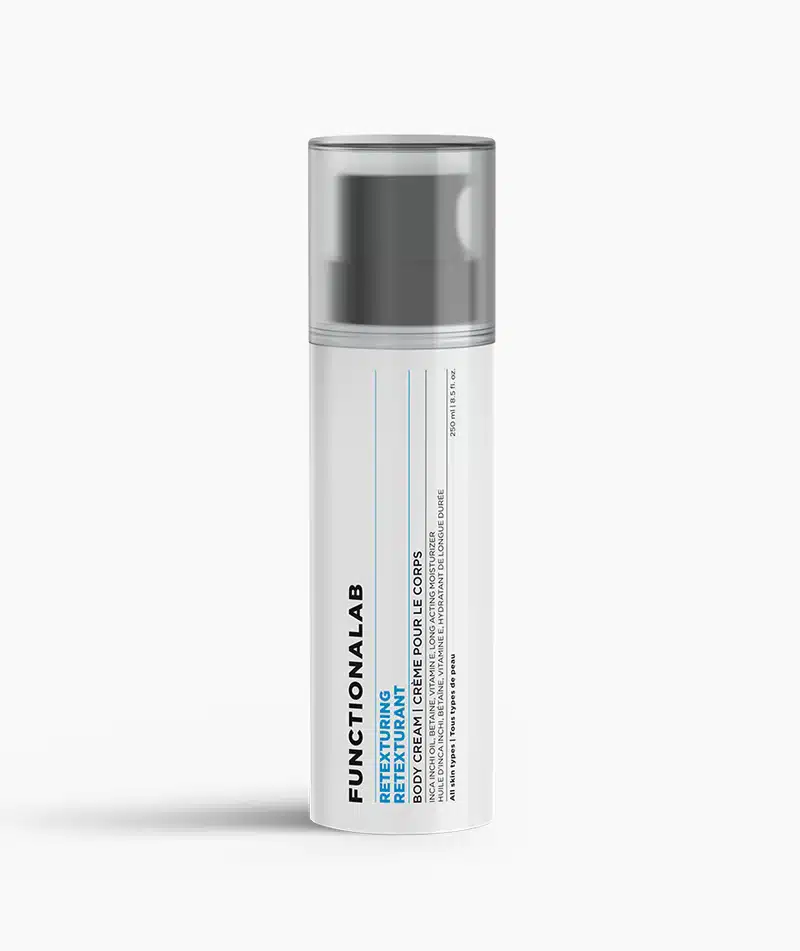 PREPARING FOR A SPECIAL EVENT
---
Do you have a special event to attend or maybe you are getting married this summer? There are plenty of options in the clinic for looking and feeling your best! Whether you want to work on your figure or your complexion, ask for a consultation so that we can advise you on how to make that day a memorable one!